Cooperage Bandstand
Heritage Conservation | Cultural Heritage | Bandstand Culture
Location – Cooperage Bandstand Garden, Fort, Mumbai | Client – Municipal Corporation Of Mumbai (MCGM)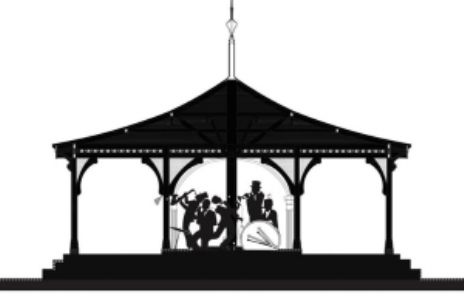 The circular wooden canopied structure of bandstand located amidst Cooperage Garden is one of its kind. It forms an integral part of the Fort heritage precinct and is a testimonial to the yesteryear Mumbai. The social ethos and the cultural life that it resonates through is the unique custom of playing music bands at such public structures in the colonial period of the city. This practice also bought with it the emergence of 'bandstands' in the city.
The name of the structure as a 'band stand' is enough to describe the architectural style. The Cooperage bandstand is built mostly in wood with a strong stone base. Octagonal posts on the periphery with decorative panel brackets and edged with a minutely carved fascia board running all along. The structure is very simple and the crux of it completely lies in the melodious activity that it catered to. The central post with members of top form a complete supports of this canopy.
Bandstand was reinstated to its original glory through the conservation effort undertaken in 2017 by MCGM. The key aspects of restoration were the repairs and refurbishment of the ornate wooden framework of the structure, along with the cleaning of the large cast-iron finial. The area had lost its character due to the increase in ground-level, therefore, the stone plinth of this structure was also revealed. The project was a step towards conserving the intangible music culture of Mumbai.
For more information, visit our Facebook Page -

The city taking note of Bandstand Conservation