Restoration of Rameshwar & Ganesh Temple
Heritage Conservation | Cultural Heritage | Heritage of Mumbai | Banganga Festival
Location – Banganga Tank, Mumbai | Client – Jaykar Trust & Funded By – Narotam Sekhsaria Foundation
Initiated by – Indian Heritage Society, Mumbai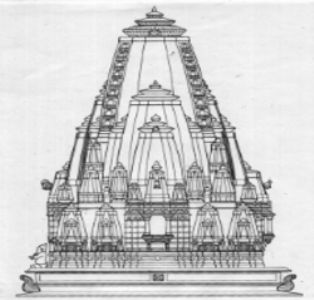 The Ganesh & Rameshwar Temples are part of the Banganga heritage precinct. The restoration of Ganesh Temple was initiated in 2002, and that of Rameshwar Temple was carried out from 2005-08.
Shri Ganesh temple, built by Raghoba Jivaji Jayakar is one of the oldest temple in Banganga tank locality which overlooks the tank on its eastern façade. Even though smaller in size compared to the other shrines in the locality, the temple has a unique character comprising of a central shrine surmounted by a dome shikhar with an octagonal base and a lean –to roof all around above the western verandah, north and south side spaces and the eastern balcony. The Ganesh Temple project scheme involved comprehensive documentation and conservation.
Shri Rameshwar Temple was built in 1842 A.D. and due to constant weathering and aging, it had fallen into the state of disrepair. Conservation of Rameshwar Temple involved repairs and restoration of the shikhara which was successfully carried out in two phases.
These two temples were pioneering efforts of conservation in that locality. The restoration was a collaborative effort of Architect Harshad M. Bhatia and Vaastu Vidhaan.